Look of the Week: Ok so everyone and their mothers is aware of Blair Eadie and her too-good-to-be-true wardrobe. And to be honest sometimes I'm like v over her because how many Chanel bags can one person own in every color of the rainbow, but other times she really does nail it. I love this take on the slip-dress trend (which I generally don't love) and the coordination of accessories. Plus I'm always a sucker for plaid.
Blog I've Started Following: I started following Jessica and immediately my feed was filled with the most perfect basics and neutrals. She appropriately shops a ton at Everlane (which I've always meant to check out in detail) and this fall transition look of hers really caught my eye.
Instagram of the Week: Not only is this a flat-out gorgeous photo, but it happens to be the place I'm headed to this weekend! It's called Lone Mountain Ranch and it's located in Big Sky, Montana, which will be the farthest west I've ever traveled.
What I'm Reading: I've been re-reading a text I had during one of my Multicultural Education classes, What Does It Mean To Be White? by Robin DiAngelo. It provides a really powerful (and approachable, although I don't necessarily think that white people should need to be coddled about this type of thing) insight into white privilege, the history of institutional racism, white guilt, and - best of all - some practices to combat these things.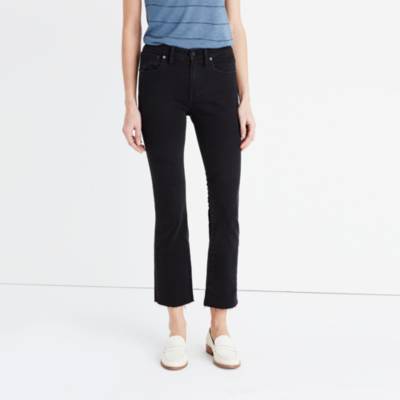 What I'm Wishlisting: Not that I need another pair of black jeans, or jeans in general, but I've become all about the cropped pant recently. I think it's because I want to make sure my shoes get shown off! Ahem. So anyway this pair from Madewell is great.